Sam Jeffs - Sculptor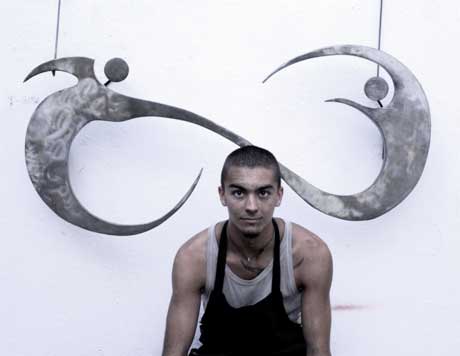 Sam's work is heavily influenced by his roots and alternative lifestyle. He is passionate about other cultures and conjectures "Perhaps it is what we do that defines us, the places we visit, the people we meet, the experiences we have that shape us. I see nothing romantic in the catagorisation White - British - Male".
His love of travel and movement are evident in his work. Since studying in Barcelona under the tutorship of sculptor Frank Plant, his work has become more abstract and minamalist, which also reflects his desire to uphold the principles of ethical and sustainable living. To this end his chosen medium is recycled scrap metal, steel and found objects.