Ross Emerson - Clock Maker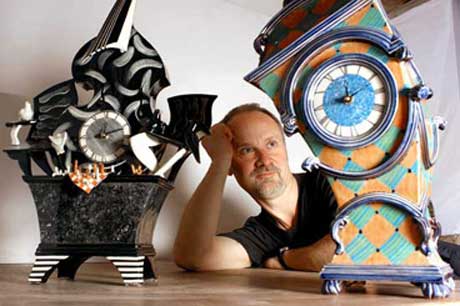 I trained at Loughborough College of Art with a further training in thrown pottery at Dartington in Devon. The following decade saw a fruitless attempt to start up and run my own pottery followed by several years of retraining and working as a carpenter and joiner. I came back to ceramics and started making clocks over 20 years ago, firstly just as imitation of many of the fabulous antique mantle clocks that have always been of keen interest to me. However, mere imitation soon led to caricature and pastiche and an increased awareness of the vastly creative depths I could yet plumb.
I work with a red earthenware clay with which I hand build a whole range of ceramic pieces both sculptural and functional. Clocks form the main bulk of my work although I make candelabra, candlesticks, 2D vases, dishes and anything that I feel is a little bit different.
All my work has to be fun to make and will hopefully convey that sense of fun as a finished piece. They are about nothing in particular and everything that interests me at the same time. Don't look for deep and meaningful although I'm sure you'll find it if you really want to. They are about fantasy with echoes of Dali, Escher and even Hieronymus Bosch. I use themes such as Trompe l'oei and distorted perspective to deceive the eye and create a false illusion .Into the mix I throw visual metaphors and nonsequeters with bucket loads of colour, partly as decoration and partly as painting in it's own right, but adding to the visual richness of the final piece.
I don't use moulds and every bit is modelled or built from scratch, hence no two are the same; each being original in it's own right. This unique brand of pottery or ceramic sculpture comes from some place deep within my head throwing together a vast range of ideas and influences into the melting pot.
As my work has evolved, new shapes and ideas take over; old designs being rested and often revisited later with a new eye. One unexpected source of inspiration can come from private commissions. A clients wish to have a particular theme included in a clock can lead to new and fruitful directions and become the starting point for a new design altogether.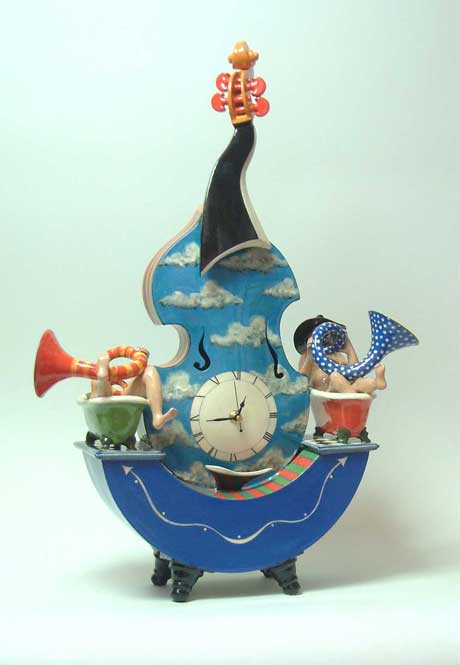 An' All That Jazz
Ceramic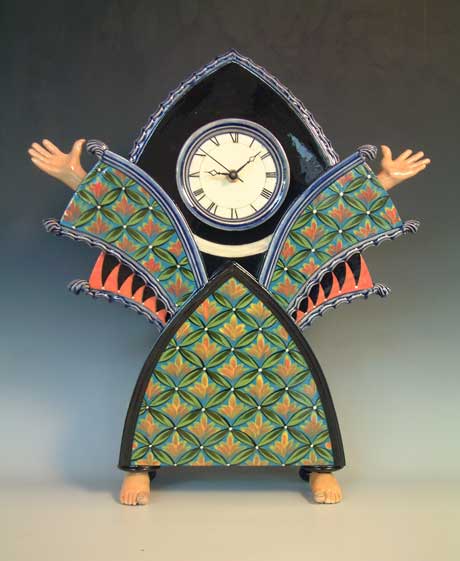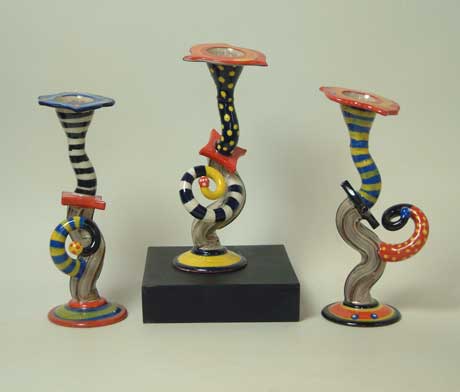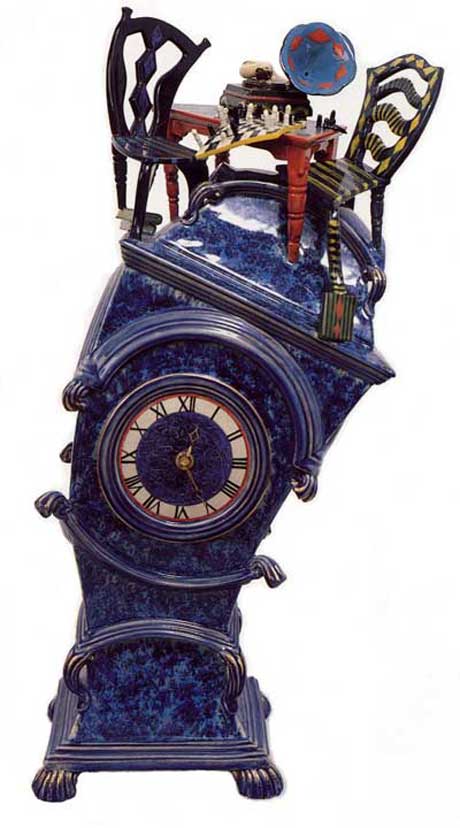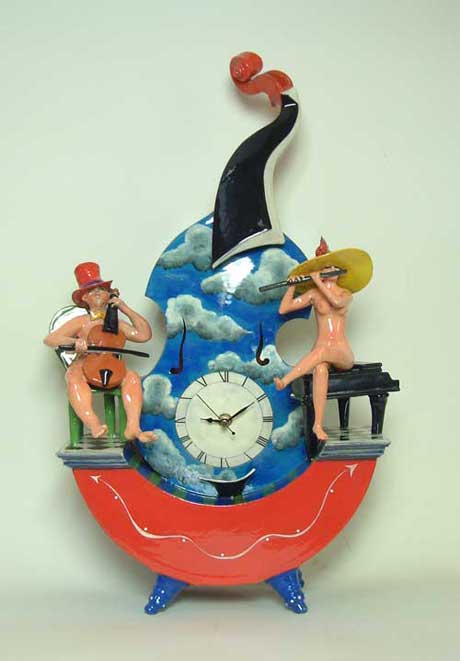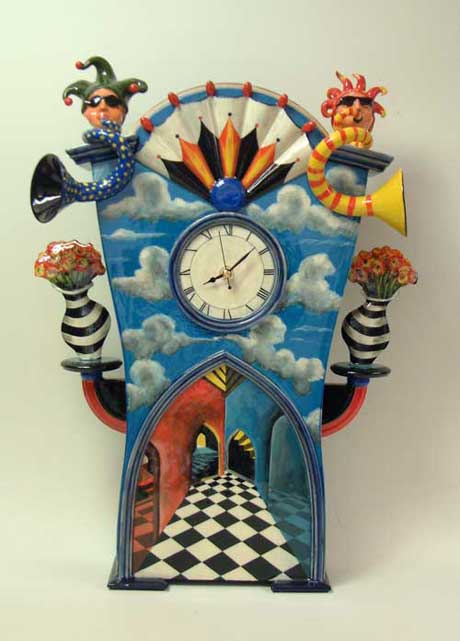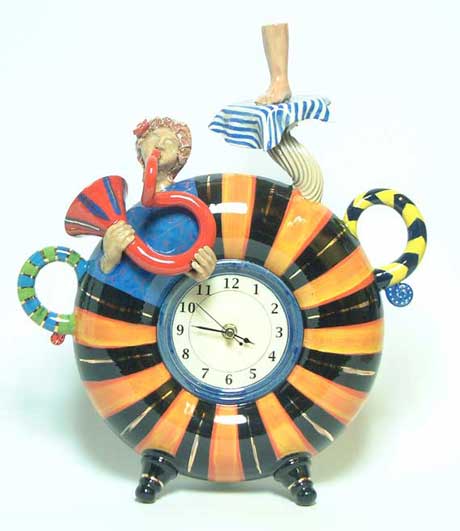 Musicalis Prostheticus
Ceramic