Contact Us
A New Permanent Home for The Recessionists - From 26th March 2010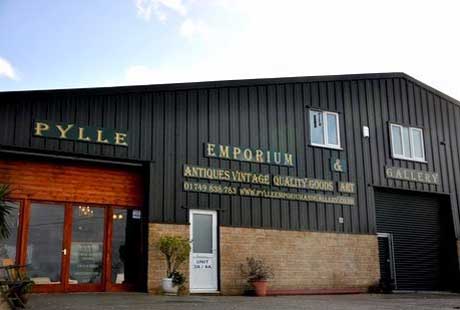 We are delighted to announce the imminent arrival of a wide ranging selection of contemporary art by 'The Recessionists' - a 25 strong collective of artists based in Somerset. Pylle Emporium Gallery is the new permanent home to the work of 'The Recessionists and is open to the public from April 2nd this year.
Opening Hours: Monday - Saturday 10am - 5:30pm
Pylle Emporium & Gallery
Unit 3A & 4A
Stockwood Business Park
Pylle
Shepton Mallet
Somerset, BA4 6TA
Tel: Tony Hopkins, 01749 838783
Web: http://www.pylleemporium.co.uk
The works presented on this site are essentially examples of the artists styles, and commissions are invited. A number of the pieces are available for immediate purchase, please contact us for availability.
For any other enquiries, please contact:-
Annie Phillips
The Recessionists
07826 525988
annie@therecessionists.co.uk