Penny Price - Jeweller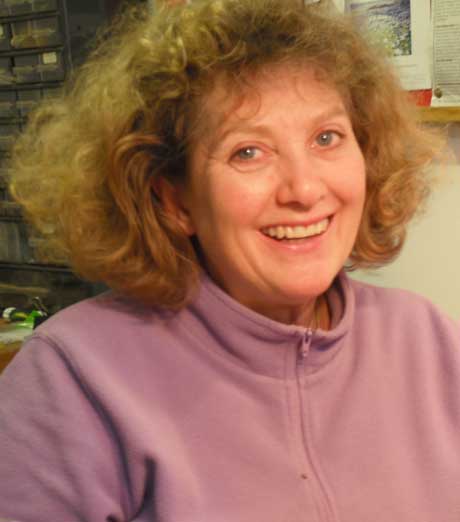 I call myself a Jeweller, but my work cannot be described as conventional Jewellery. It does not necessarily consist of precious metals and stones.
Form and structure are what obsess me. The pieces I create are inspired by my surroundings and experiences, in other words, anything and everything! The real challenge is to translate my ideas into wearable works.
Surface colours and decoration are incidental and only serve to emphasise or highlight a structure. My objective is that each form is decorative and complete in its own right without further need for embellishment. I certainly belong to the 'Less is More' school of thought! I blame my father, an architect, for that.
Over the years I have experimented with various metals and techniques. I have frequently worked in gold and diamonds to commission. In my perfect world, I would always use gold, it is wonderful to work. I am particularly fond of wax carving and casting. Complicated carvings are sent to the Midlands to be cast but simpler ones are cast by me in my workshop. It is a very hit and miss affair, with many failures and frustrations but when it works it is magic.
Commissions welcome. Allow six weeks minimum.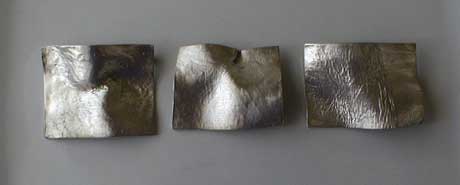 Terrain
Silver Brooches
Also available in gold
3x3.5cm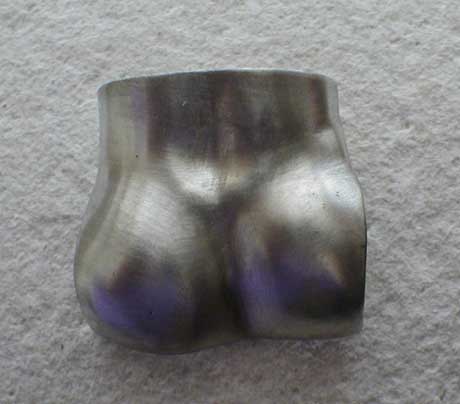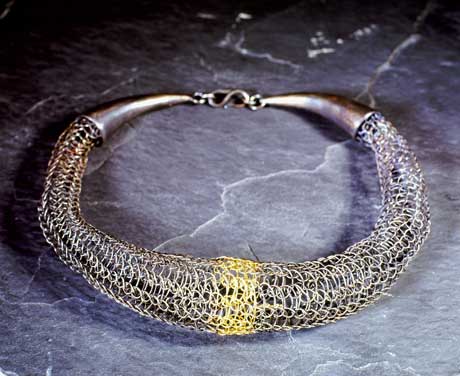 Stripe
Oxidised silver wire with gold stripe
Harvest
Cast silver pumpkin seed necklace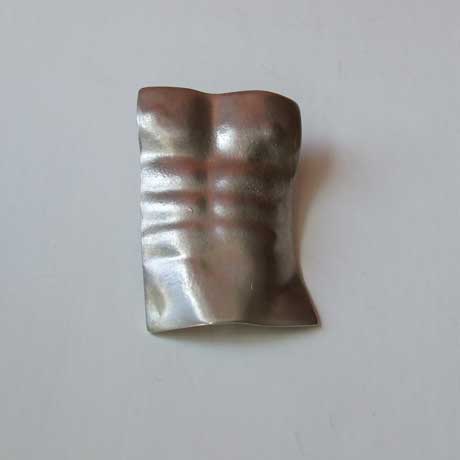 Breastplate
Silver brooch
Also available in gold
5.5x4.5cm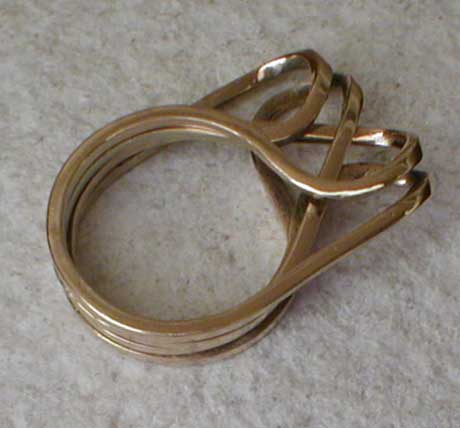 Interlocking Rings
9ct Gold
5.7gms
Commission only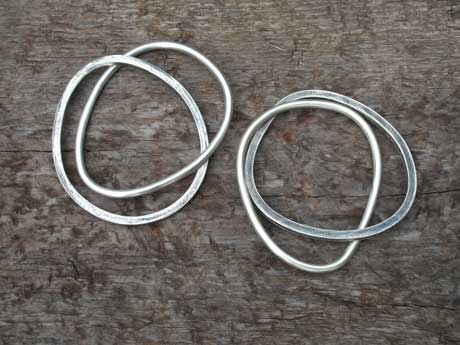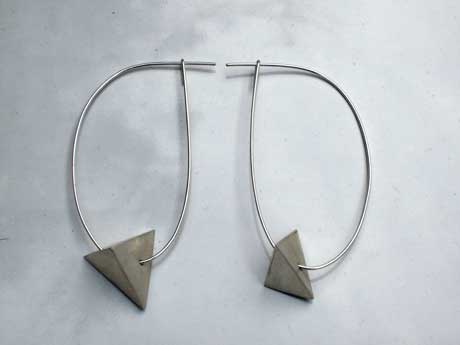 Silver Pyramid Earings
Silver