Dean Aggett - Blacksmith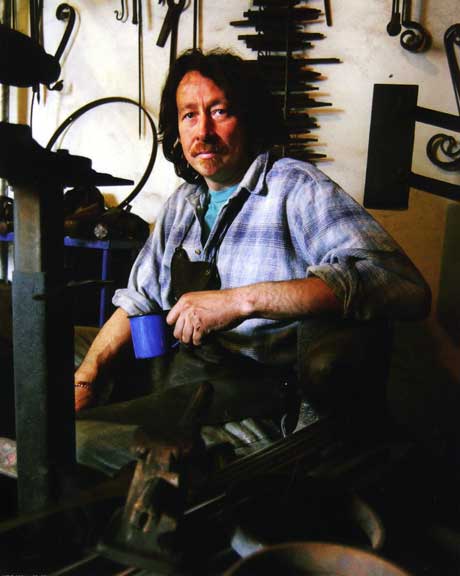 Dean Aggett, an artist blacksmith whose family comes from a long line of Devon blacksmiths dating back to at least 1550. He has been working in iron and other metals for twenty five years. Amid the roar of the forge fire and ring of the anvil Dean works using traditional forging techniques with tools which he makes himself. Each individual piece is hand-forged in his Forge located in the Exe valley just north of Exeter.
Deans work has found its way all around the world, from the UK including USA and Australia.
Dean can be seen working on the TV over Winter 2010 in Kirsty Allsopp's series, Kirsty's Homemade Home .