Louise Waugh - Painter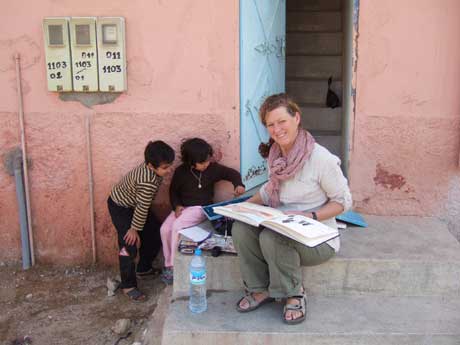 The feeling of the place, the colour the smell , the light on the sill a group of objects to do with that particular day or year, where I am and what it means to me all these infuse and inspire my work. I am also excited by travel , new places, unfamiliar colours and the quality of the light.
Sketchbooks are essential to my painting and I draw wherever and whenever I can. Unlike a photograph which is transitory the act of drawing stays with you, it holds all the senses you feel for that particular scene or place, you record the moment and you select what it is that is most important to you.
Having studied Art and Education near Bath I proceeded to take a route to Spain where I lived and worked initially in Madrid . A chance meeting on a train took me then to Granada where I spent a year studying etching at the Fundacion de Rodriguez Acosta with an inspired printmaker and tutor Pepe Lomas. Back in Bristol I spent several years as a printmaker making large coloured linocuts and woodcuts at The Bristol Print Workshop and continued to exhibit my work both in solo and mixed shows. Life changed and I moved to a small farm in West Cork to share with my husband and children giving me new inspiration and a chance to exhibit there. A return eventually to The Somerset Levels with a studio in an orchard took me in a new direction which was painting. Now I work from a studio near my home in West Somerset but travel has been important to me and whenever I go abroad I paint. During the last two years I have worked in Spain and Morocco as a painting tutor and will be teaching in Northern Spain next Spring.
Louise̢۪s work hangs in many private collections including The House of Lords, has appeared in Art magazines and she has exhibited in The U.S.A, Spain, the U.K and London both in group and solo shows.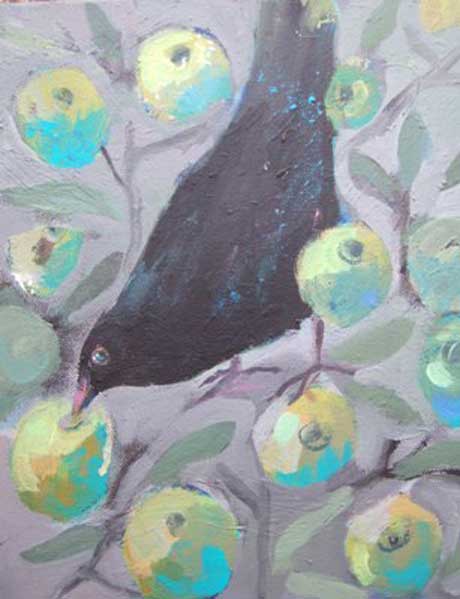 Blackbird in an Apple Tree
Acrylic on Canvas
31x26cms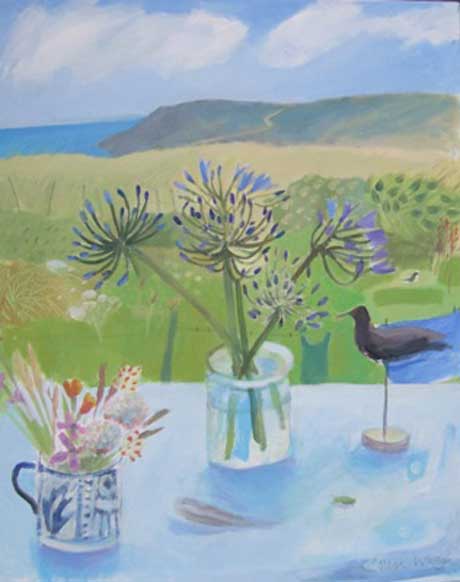 Summers Day Cornwall
Acrylic on Canvas
69x52cms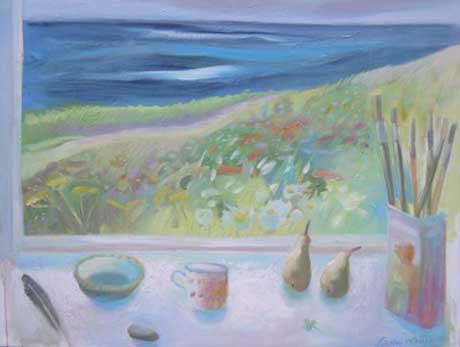 Path by the Sea
Oil on Canvas
77x100cms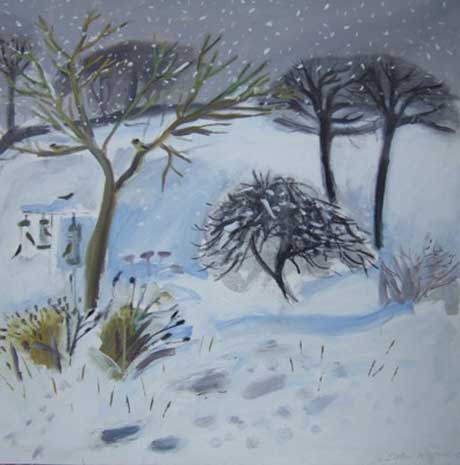 Winter Snow
Acrylic on Canvas
80x80cms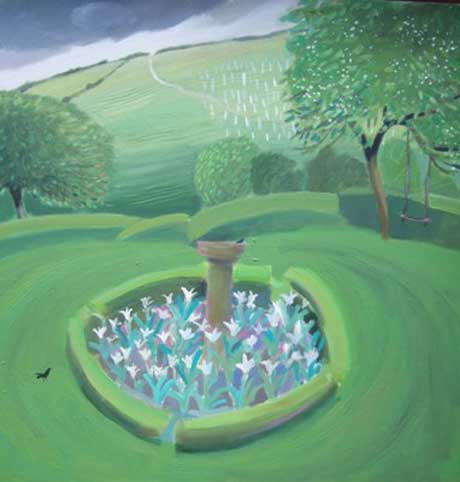 Somerset Garden
Acrylic on Canvas
76x76cms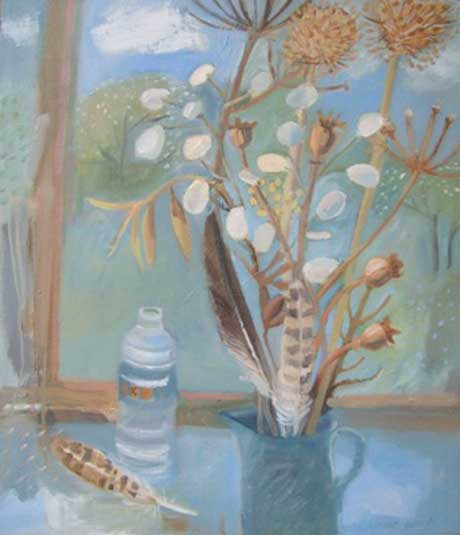 Studio Still Life with Feathers
Oil on Canvas
70x60cms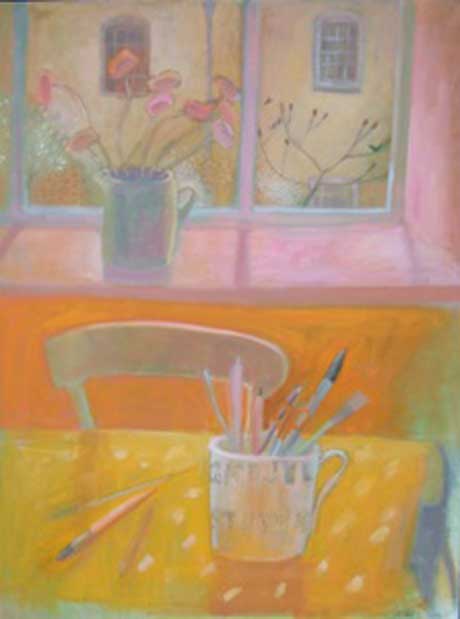 The Yellow Cloth
Oil on Canvas
94x69cms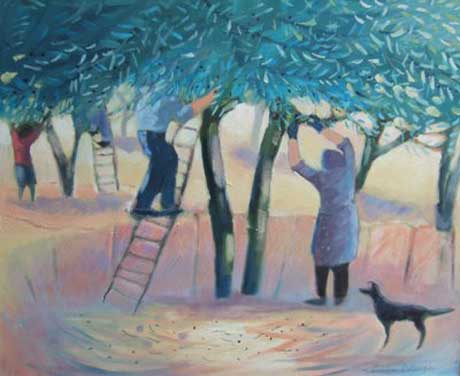 The Olive Harvest
Oil on Canvas
51x61cms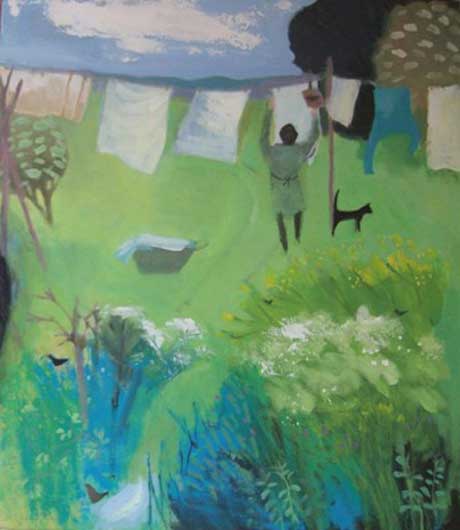 Washing Day
Acrylic on Canvas
70x60cms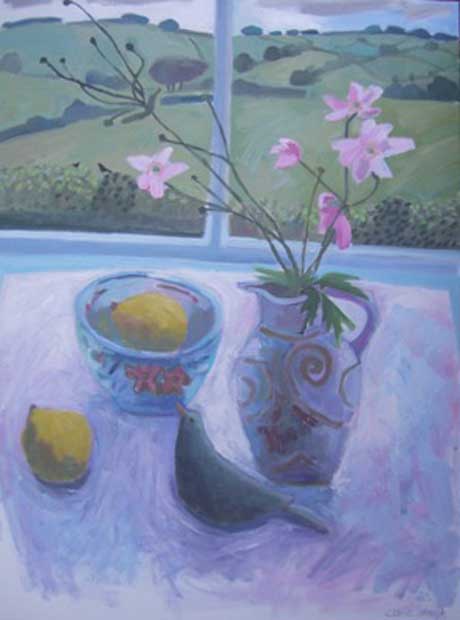 Japanese Anemones and Quinces
Acrylic on Canvas
94x69cms