Alan Christian-Aass - Painter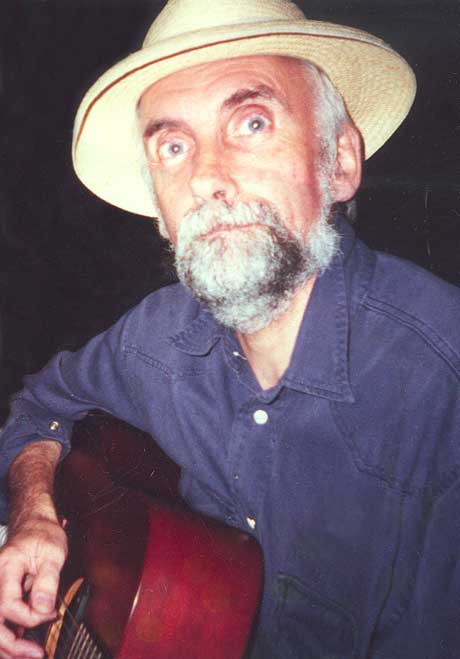 Drawing Illusions from Life
For many artists, drawing is integral to the creative process. Traditionally, drawing facilitates looking and understanding a subject before it is translated into another medium and, as such, often holds a secondary position to painting, printmaking and sculpture. Alan Christian-Aass, however, elevates the making of marks on paper to a fine art, creating works of extraordinary complexity and beauty.
Whilst his formal vocabulary is largely derived from his love of the West Country - the sensuousness of hillscape, the density of hedgerow, the gnarled tree, the capricious quality of light - his work transcends the mere representational. Instead, he appropriates the line as his vehicle for communion with the metaphysical in nature - a mystery, he says, that can never be unveiled completely but only glimpsed in passing, out of the corner of one̢۪s eye.
Indeed, Alan Christian-Aass̢۪ work suggest rather than depicts, utilising natural idioms to trigger emotional associations. For him, the act of drawing is a kind of meditation where the rational mind is suppressed and change and accident are allowed to dominate, giving free reign to the subconscious. Form is then teased from the surface by the layering of marks in a variety of inks. At times, colour is introduced to solidify that form but also to heighten its sense of ambiguity. Creation becomes a meeting of emotion and spirit, life and illusion, reality and dream. Ultimately, meaning is derived in reciprocity between the emotional content of the image and the imagination of the viewer.
Alan Christian-Aass was born in 1943 to a Welsh mother and a Norwegian father. His youth was spent in Pembrokeshire and Kenya, informing his love for nature and mysticism. He was educated at the West of England College of Art, Bristol and the University of Plymouth, Faculty of Arts, Exeter.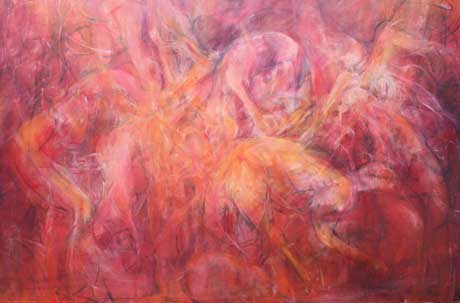 Red Ritual
Acrylic on Canvas
153x213.5cm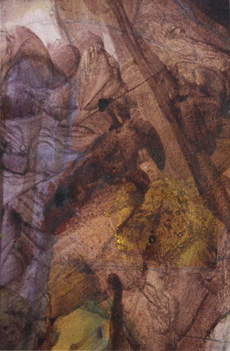 Black Bird
Mixed Media on Paper
15x11.5cm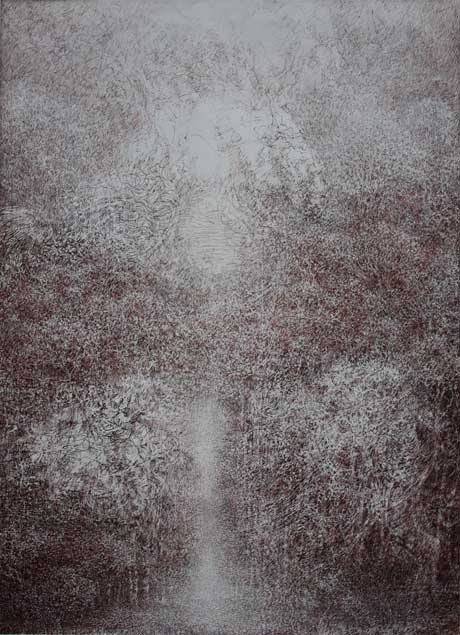 Fall
Pen & Ink on Paper
107x82cm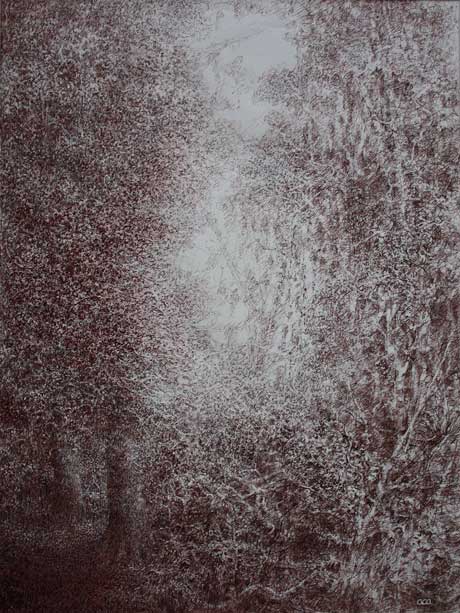 Into The Light
Pen & Ink on Paper
107x82cm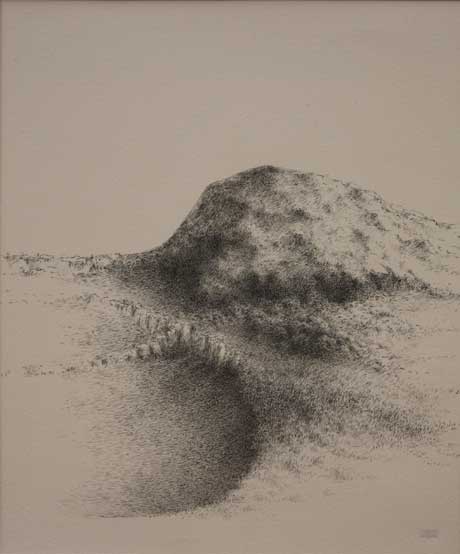 Mole and Rock
Pen & Ink on Paper
46x38cm
Thorn and Bone
Pen & Ink on Paper
107x82cm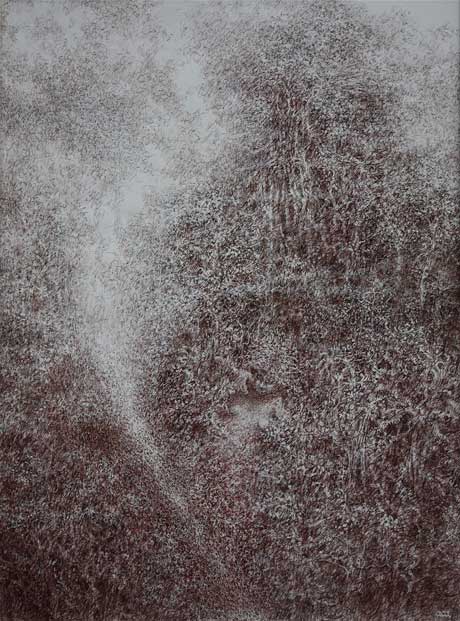 Untitled
Pen & Ink on Paper