Sarah Dudman - Painter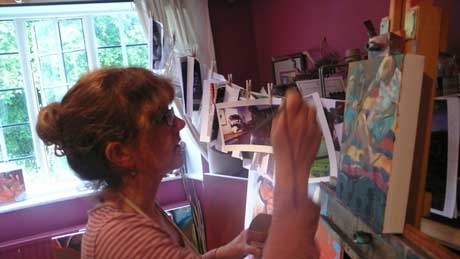 Living and working in the Blackdown Hills, my paintings are expressive interpretations of memories of places and times triggered by close connection and knowledge of the subject.
The form and content of the paintings emerge and evolve intuitively and simultaneously, frequently beginning with an intent to express relationships and dynamics of human emotion and interactions, sometimes directly and at other times through metaphorical representations of animals, either singly, in groups or with people. The fragility and vulnerability inherent in the images, created through line and a variety of washes and glazes counterpoints a stalwart strength and solidity of the forms. Known places and spaces provide a stimulus for spontaneous gestural depictions using colour and form to create atmospheric memories with suggested traces of presence.
My paintings are as much about paint as their subject matter, endeavouring to communicate and infect the viewer with my own joy of painting. My work explores the dynamic between figurative representation, expression and the physical plasticity of paint as a medium. Paint is added and removed, images re-worked, creating densely layered sections and areas of sparse contrast, as the images evolve.
I trained in Fine Art at Loughborough College of Art and Design, graduating in 1987. I specialised in painting and have always enjoyed exploring the relationship between the form, content and processes of painting. I went on to graduate with distinction from an MA at De Montfort University. Having divided my time between my own practice and teaching art and design for some years, I am now dedicating much of my time to painting.
Following a launch solo exhibition at the Bomb Shelter in Beer on the south Devon coast in February 2010, my work is currently on show at "Gallery@500 Feet" in Lynton, Devon and The Ginger Fig Gallery in Taunton. I was also selected for the "Artwave West" Summer Exhibition 2010 in Dorset. My painting was selected for the prestigious Royal West of England Academy Autumn Open Exhibition 2010.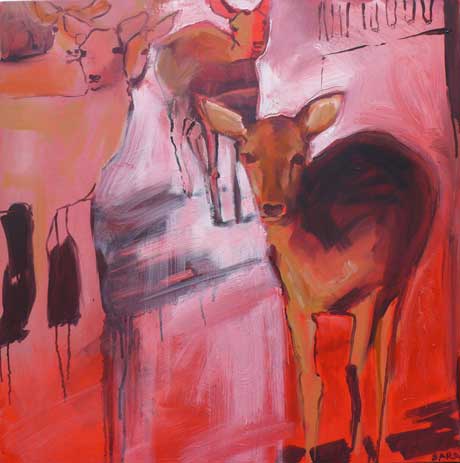 Arrest
Oil on Canvas
60x60cms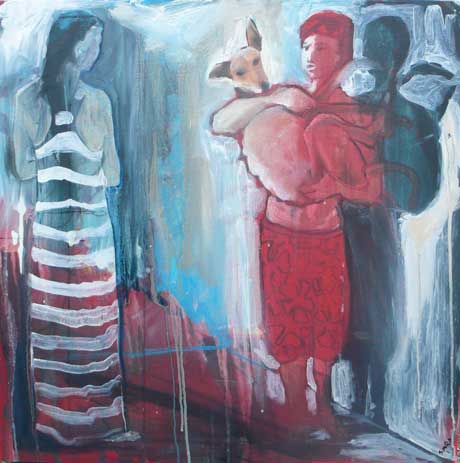 Ease
Oil on Canvas
60x60cms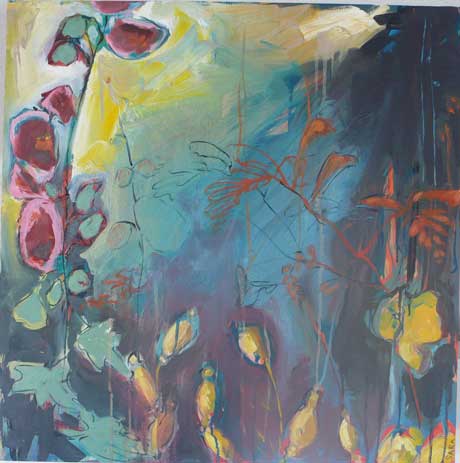 Garden I
Oil on Canvas
90x90cms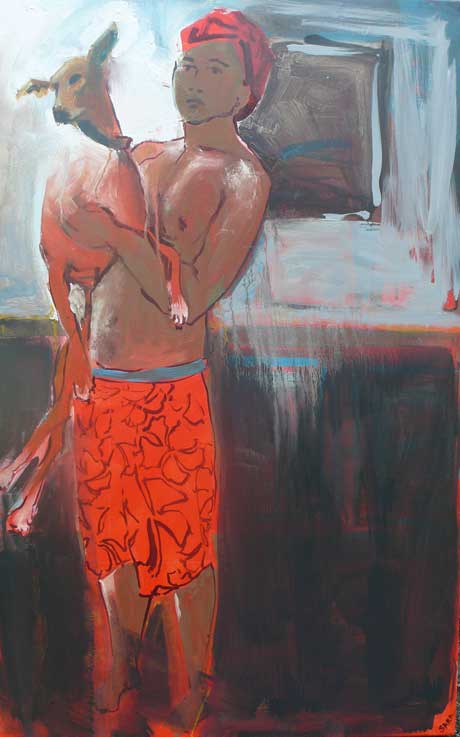 Hold II
Oil on Canvas
124x80cms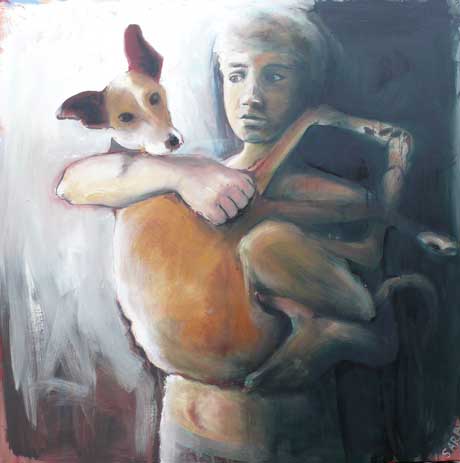 Hold III
Oil on Canvas
75x75cms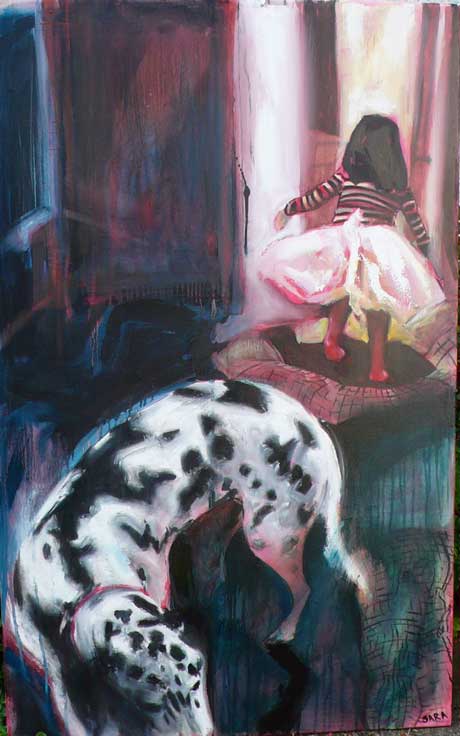 No They Don't Really Interact That Much
Oil on Canvas
120x80cms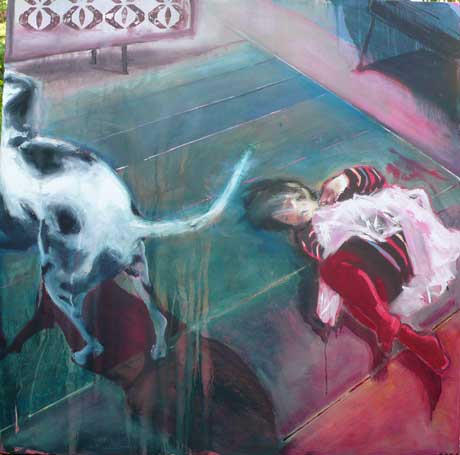 They Don't Really Play Together
Oil on Canvas
100x100cms