Helen Maasz - Ceramic Artist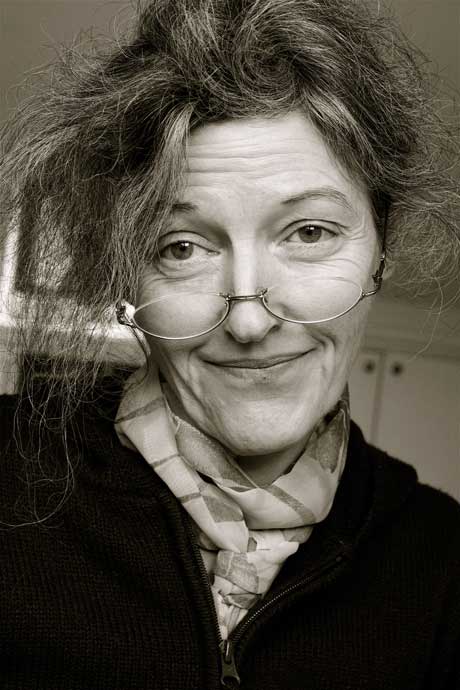 A fascination with 'growing' forms has considerably influenced my sense of design over the years. Drawings, maquettes and paintings have been haunted by a perception of structure. The development and movement in my work is essentially a response to the exhilarating aliveness and latent energy of Nature. The attempt to express elusive qualities in 'concrete' form is an ongoing creative adventure recognised and shared by many of us, as are the attendant frustrations.
Primarily my interest in porcelain was awakened as I observed the fine detail that could be recorded upon the 'plastic' body. The subsequent discovery of the extraordinary working strength of this material, its capacity to hold design and form, paper-thin in places, persuaded me as to its suitability for small sculptural forms. My naiveté concerning this medium soon became evident since its desirability was equally matched by a high level of technical difficulty. Unfired 'greenware' regularly broke in the hand whilst being carved and pierced. Both the glazing process and the glost firing contributed frustrating difficulties, lengthy in solution, albeit encouraging in conclusion.
The increasing level of control over the 'creative process' never entirely dispels the concern over the potential loss of a finished work, and when the 'finishing' occurs in a kiln at 1260°C of white heat one is only an observer of a truly raw creative process.
Shining, as though wet, in appalling heat, rock and minerals melting and recombining in a unity that did not previously exist. The 'history' of component flint and feldspar gives way to a new future unity of body and glaze. Humbled by such raw energy at work, such creation, one could almost wish the work could speak. In the cool of the morning after, in silent witness each piece rests on a halo of oxide, a ghost of the creation process like a shadow around the new form.
- Helen Maasz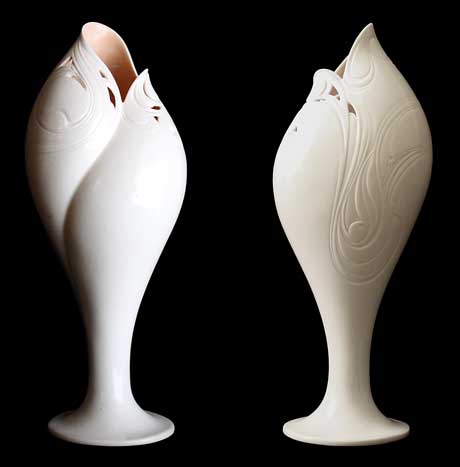 Untitled
Porcelain
Height 15cm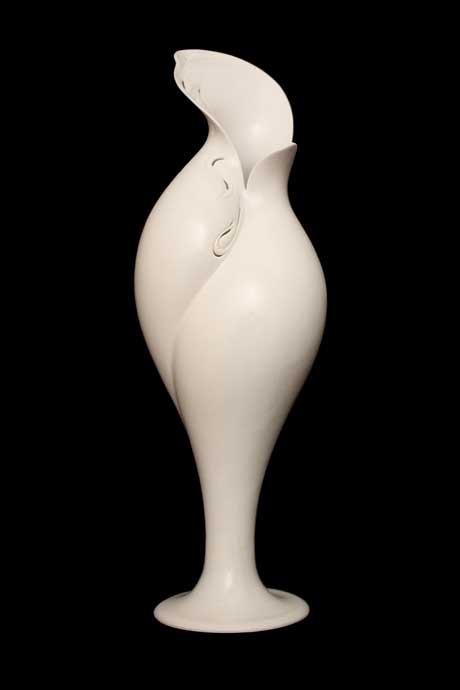 Untitled
Porcelain
Height 15cm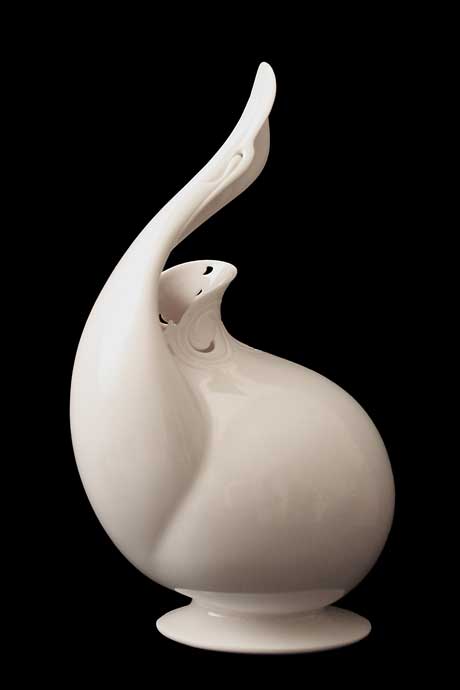 Untitled
Porcelain
Height 10cm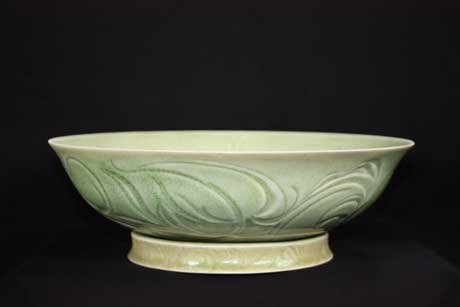 Celadon Bowl
Porcelain
26cm diameter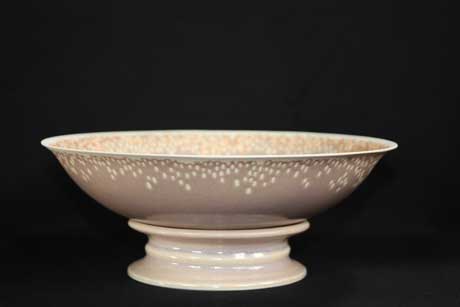 Celadon Bowl - Maganese Glaze
Porcelain
20cm diameter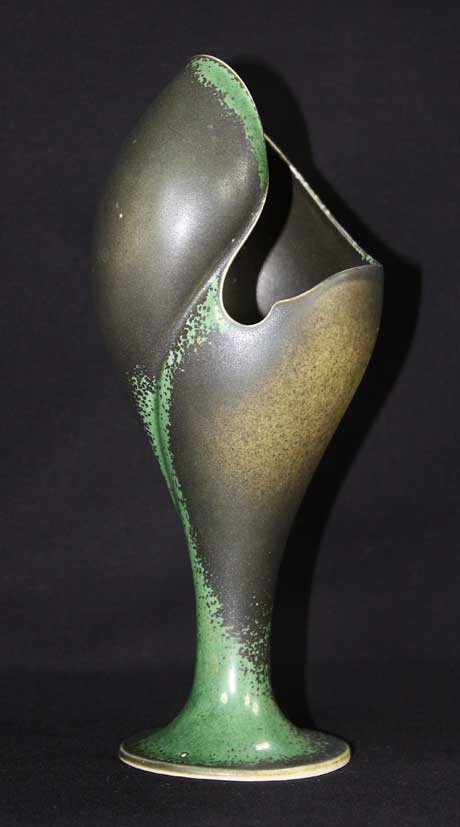 Celadon Figuring
Porcelain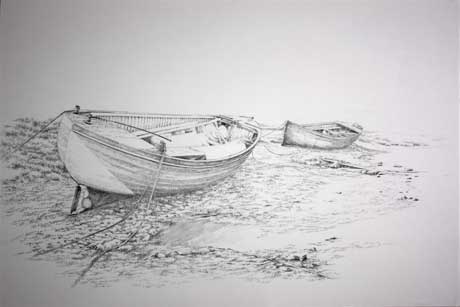 Untitled 1
Line Drawing
40x50cm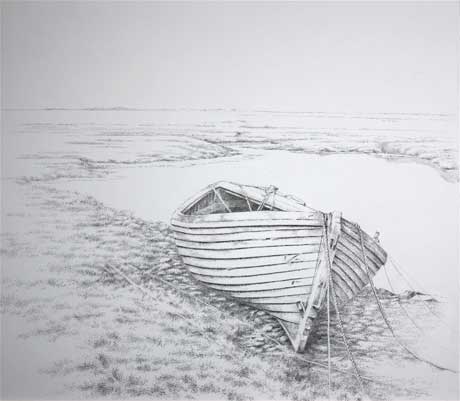 Untitled 2
Line Drawing
40x50cm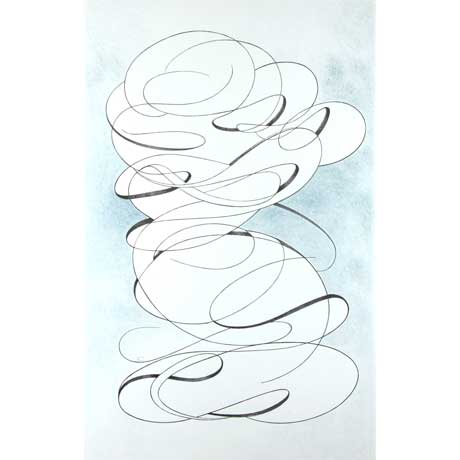 Untitled
Line Drawing
51x68cm