Andrew Window - Sculptor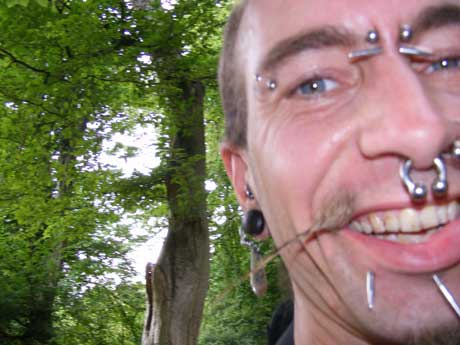 I grew up on a farm in the Essex countryside, and find the natural forms and free open spaces of the countryside are my comfort and inspiration. I could always be found out and about in the fields and woods, making camps and dens, or in the sheds and workshops of the farm, making or dismantling things in the constant search to find out how this strange world around me worked. Growing up, many different things came to hand and resulted in the creation of various objects in clay, glass, wood, or in fact any available medium.
After briefly experiencing the hustle and bustle of city life, I returned to the countryside; financially poorer but a spiritually richer person and driven by a passion for individuality and the values of a bygone age.
I now produce unique pieces, both functional and aesthetically pleasing, for a growing client base; freely expressing myself through one of the most striking and primal mediums with which I have worked.
In our modern world of convenience and transition, my pieces bring solidity and reassurance in a very tactile and surprisingly warm medium.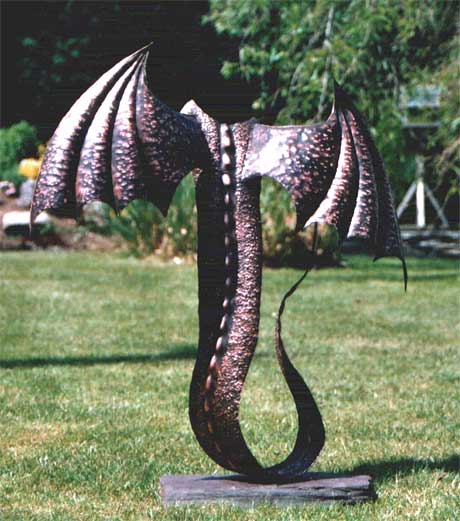 Essence
Copper & Steel, 600x700mm
Lilly, Love Seat
Steel and Oak, 100x1400mm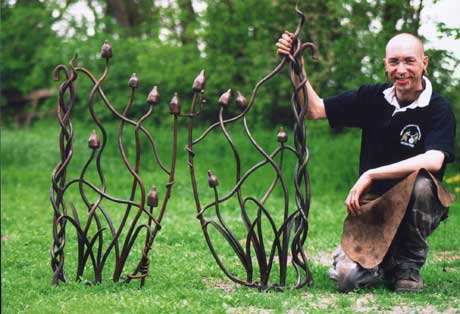 Mushroom Gates
Steel & Bronze, 1200x1200mm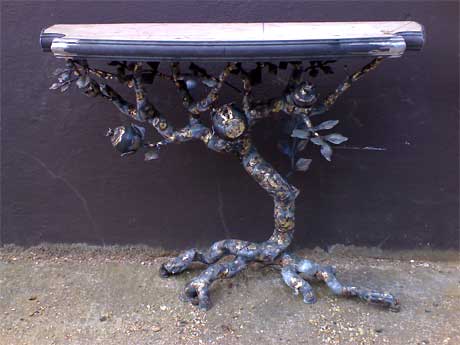 Tree Console Table
Steel & Marble, 1200x900mm